Subscribe to get updates in your inbox
Global customers can receive automatic updates on marketing trends, USDEC events and other product development-related news to inform your business decisions. By subscribing, you will automatically receive emails with the new information posted.
At least once a week, we publish posts like this: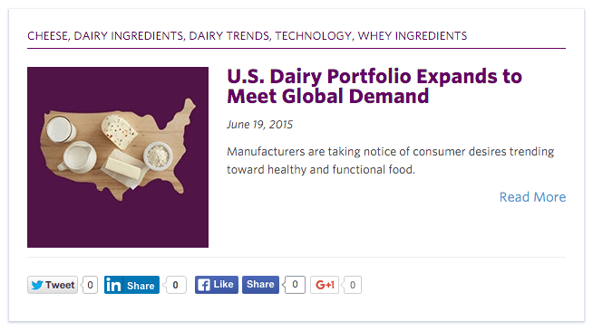 Rest assured, your information will remain confidential and you can unsubscribe at any time through the subscription emails or by using the Contact Us form.
Thank you for the opportunity to showcase how U.S. dairy ingredients and products can help drive your business forward.
We are pleased to offer you this information and would like to keep you informed of the latest news and information from the U.S. Dairy Export Council (USDEC). By submitting your email address, you may occasionally receive other information from USDEC via email. Privacy notice: USDEC does not sell or exchange email addresses or personal contact information.